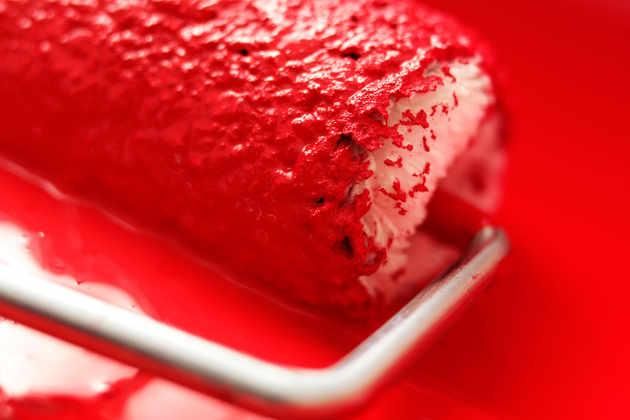 Locally Owned & Operated

Prompt Project Completion

Quality Paints Used

Weekend Hours Available

Free Estimates

Professional Crew

Commercial/Industrial Painting Services Available
Mon - Fri: 9:00am - 6:00pm Sat: 9:00am - 6:00pm Sun: By appointment
See What Our Clients Have To Say!
"Perfect Painters did a fabulous job on our body shop. Our facility has a total make over. We've been here for close to 14 years and it hasn't been painted since. They spent the 1st day power washing the shop, removing all the loose paint. The next few days they spent painting (spraying). We were concern on having overspray on all the cars on the lot. They help move cars and covered one's that needed to be avoided. We run a high volume body shop and wouldn't let just anyone paint it. We will defiantly use them again for business and personal. There are true Pro's Gregg and Linda Carter Downtown Bodyshop 3611 Gulf freeway."
I hired Danny and his crew for a painting project on a commercial facility. Communication is key in our industry and Danny did a great job of keeping me informed throughout the entire process. Our client was pleased with the results and we were on time and on budget. I will work with Perfect Painters again and I would recommend them to others.
Perfect Painters has done a great deal of work, both painting and pressure washing, for our HOA. Their work is excellent and their workers professional. The striping on our pool parking area was terrible and they re-striped the parking lot and did a great job! They are the only ones we call for painting, graffiti removal, and pressure washing.
Great service customer friendly by perfect painters-parking stripes done professionally and timely . Thank you to Danny for prompt service.
Perfect Painters did a great job on painting our business in Baytown. They came out and power washed the building and removed the old ugly paint and replaced with a much improved color scheme. Danny was very professional as well as his crew.
Heights Exterior Painting

We had the privilege of painting The Pennebakers home. Great family! They wanted Emerald Paint and that's what we used.

Here was a referral Jon on W 22nd St. If we keep up this pace, we will paint the whole st! 832-248-4281

We painted the Dickerson's beautiful bungalow before they put there house on the market. Awesome people to work for.

This was a fun one. Sparkle Burger is a icon business here in Houston. We had the joy and pleasure to help Ms. Sparkle paint her new location.

House Paint In The Heights!

We painted Mr.Sanders house. He like it so much, we're going to paint his interior!

West University Painting 77005

Good guys in the business painted local business to on a tight deadline. We made it happen till the customer was pleased. 77005

This job is from one of our past customers. He called us back to do his high walls. That what our goal is with customer. We desire to create customers for life.

Painting Bungalow in The Heights

This was a nice bungalow in The Heights! 832-248-4281 16th St

We did a commercial job for one of our accounts.

Re finishing Door in Bellaire

Perfect Painters re finished front door of a house paint we did.

Interior Paint Gallaria Area

We are pushed up against time on this job. But we don't sacrifice on quality.

Fence Staining Houston The Woodlands

We stain this fence in the suburbs of Houston

Roof Cleaning in Galleria

Perfect Painters cleaning division cleaning roof

Perfect Painters banners of mission statement

"Perfect Painters is a top tier paint company, that practices business in the highest ethics, which points us to the ultimate goal of pleasing our customers!"

Mr.Boling Nice Crib Heights

Mr. Boling had high expectations for a painter. He fired the crew before us! Then he hired a Perfect Painter.

These home owner put up a new fence at there home. They hired a Perfect Painter! Let us stain your fence.

Home owners are about to put there home on the Market. There looking to get top dollar. So they called in the good guys!

This was a fun one. Chris and Haley are nice folks to work for. They treated our guys good!

Rice Military peeps hire a Perfect Painter. Why don't you 832-248-4281

Powder you Power Room West University 77005

This is a Phat Pad that has a lot of fine work to it.

Young couple in the Heights bought a beautiful condo with ugly trim color. They call us to do it right! It was fun by labor intense.

They loved us so much, they let us out a yard sign up!

This was a sweet family to work for. They have a beautiful home that they put a lot of time and money in. They hired a Perfect Painter!

This is Armando. He a special employee to Perfect Painters. He was with us while we grew. Great worker, person and better father/husband to his family!

Ivan my longest tenure employee 5 years. He a bit whoop after painting Pepsi

Danny Escamilla Perfect Painters Owner

We are a top tier painting contractor in Houston Tx and would love to earn your business! Hire A Perfect Painter!

We been a working with Pepsi going on two years now. We are there painting contractors in Houston!

Interior Painting Galleria

We painted an interior office in The Galleria.

Painting and replacing siding on Bungalow home

We love restoring Old Bungalow homes in The Heights and Eastwood!

Roof Top terrace in Rice Military

Painting Exterior Rice Military Houston

Exterior house painting Bungalow the Heights!

Day one of Scraping old paint! Exterior house paint in the Heights!

We painted this beautiful house in Bellaire

Commercial Washing & Parking Lot Striping in Houston

Restoring Historical Homes in The Heights

This was a fun Bungalow to do. The customer was involved with color choice. We did as they choose!

Painting the wrought iron gate

Painting and restoring bungalow in The Heights!

Old to new Lindale Park home!

Satisfied customer! Will post the before and after!

Horacio painting a room for a make a wish child

1802 Waugh: these guys were great customers to work with. They wanted Huge Dry Erase Boards. I bet they have the biggest Dry Erase boards in Houston.

Prepping the Level 5 finish for dry erase board

1802 Waugh: these guys were great customers to work with. They wanted Huge Dry Erase Boards. I bet they have the biggest Dry Erase boards in Houston.

Another Straight Line for PSI

Using the best paint and Frog Tape, got this line looking good!

Although, we didn't paint outside this home. We did paint the interior. Just wanted to show that top tier customers hire top tier customers.

Houston Heights. Painting Mr. Settle New Home. He hired a Perfect Painter

Papi Chulo, um um, I mean Ivan Castro, cutting before rolling.

This is who I work for! I want them to be proud of there father!

Mr. Settle didn't just settle for any Painter, he hired a Perfect Painter!

This was our 1st Big Commercial Jobs years back. They still call us for little work here and there.

Washing before painting the Pepsi Plant

This is one of our big contracts this year. Great bunch of guys to work for. Jose and Paolo washing before the paint work begins.

We give it a good clean before we give it a good paint.

This was not going to sell looking like this! However, they didn't just hire a painter, they hired a Perfect Painter!

Using the best Graco has to offer to spray and best Direct To Metal Paint by Sherwin Williams. Hire a Perfect Painter

Making Houston a more beautiful place! Perfection!

Armando Prepping before we get busy!

We have evolved in our washing before painting. Most companies do old school Power Washing with just water. We use soaps to remove dirt, grime & alga.

When Henry comes to your house, you know you will be taken care of. There nothing that he can't do. Replacing wood trim before painting.

Not that White House. This was a fun rewarding job we did for the Yates, as they put it up for sale!

We are doing a community. 72 homes to be exact. These are our Ninja painters.

This is on Rose St, near Memorial Park! Mr. Esler has been a long customer of ours. Glad he trusted us with his home!

When Henry comes to your house, you know you will be taken care of. There nothing that he can't do. Replacing wood trim before painting.

Hyatt House of Energy Corridor

We painted the Hyatt House. Jo-Jo is painting the trim after our Ninja's sprayed it.

Hyatt House Energy Corridor

Here are our Ninja's painting the Hyatt House. Not only are they great sprayers, they are also Great Guys!

This customer was trying to get his house ready for sale. Look at the before picture!

Here is one of our seasoned painters. Notice you see no tape anywhere. He is able to cut corners in straight lines. Hire a Perfect Painter!!!

Mr. Mitchell had a great taste for color. Here a small sample of his house after.

Before Scott Mitchell paint

Here is a before picture at the Scott Mitchell house.

Don't just hire a painter. Hire a Perfect Painter!
5129 Polk Street Houston, TX 77023